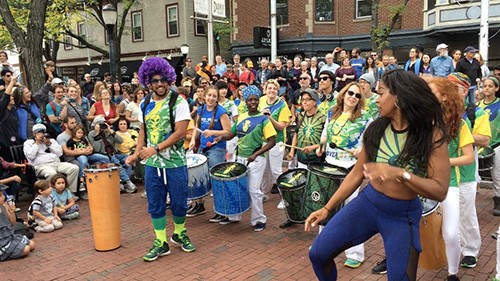 aNova Brazil directed by Boston's Music Awards finalist Marcus Santos is recognized as one of the best world music ensembles in Boston. The ensemble has developed a program to familiarize audiences with the different rhythms and dances originating from Brazil and their connection to contemporary rhythms. aNova Brazil melts Hip Hop, Afro, Samba, and Taiko drumming into one energetic, globalized performance. They will get you dancing in no time!
"I've never seen people as excited and engaged…" Carnegie Hall
"You are about to witness an ensemble applauded by audiences worldwide" Montreal Drum Fest
Find out more at their band website!