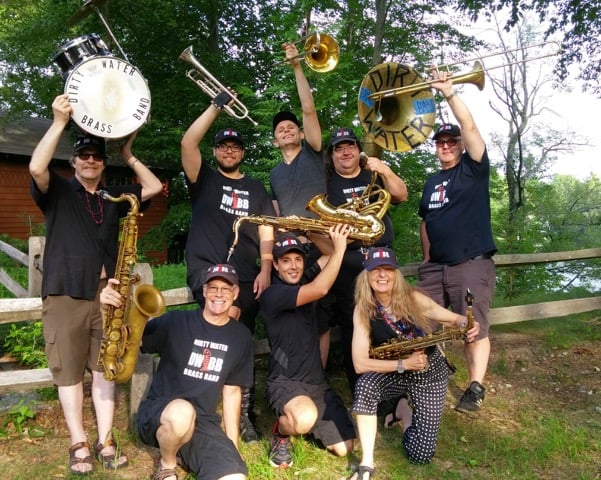 "Well I love that dirty water. Oh, Boston you're my home!"
Dirty Water Brass Band, a Boston-based undefinable raucous street band, a staunch contributor to the many grooves that make this town tick. Our style is eclectic, a mix of second line, soul, R&B,motown, rock, jazz and more.
The band has grown from initially 5 members to as many as 10. And we do NOT "have to be in by twelve o'clock!"
DWBB is Mary Curtin (sax), Peter Goransson (sax), David Lewin (trumpet), Tim Opperman (trombone), Jim Overly (sousaphone), Jamie Pierce (sax), Jordan Rinchiera (trumpet), Gabe Rothman (trombone), Don Stevenson (drums), & Mike Sugarman (trombone).
Find out more at their band website!