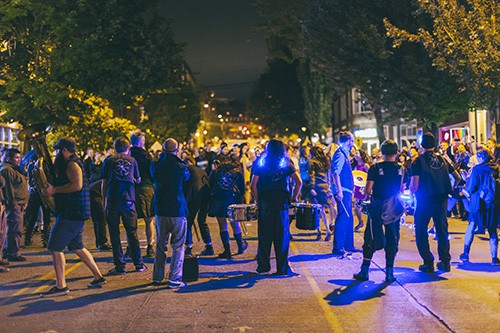 Chaotic Noise Marching Corps is a Seattle based renegade marching band that is dedicated to keeping the tradition of music, performance, energy, havok, discipline and sheer stupid fun alive in Seattle's streets.
Founded by committee members and participants of HONK! Fest West as well as other Seattle groups such as Titanium Sporkestra, and Sounders FC Soundwave Band, Chaotic Noise looks to produce high energy shows using a wide variety of musical genres.
Heavily influenced by past projects as well as the likes of The Infernal Noise Brigade, Extra Action Marching Band, and HONK Bands from around the world, Chaotic Noise assures that you will have lots of fun forgetting how to think, breathe and act in your everyday lives.
Find out more at their band website!