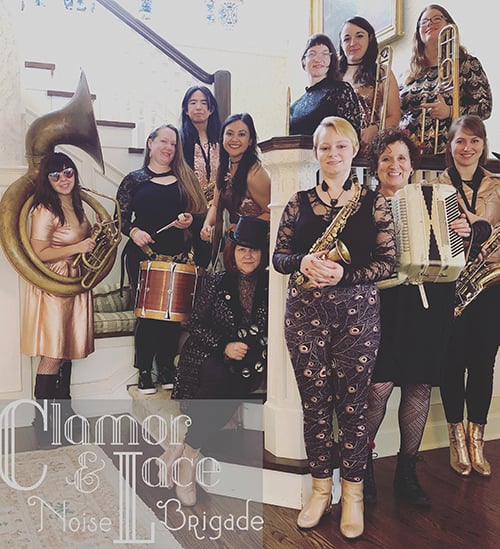 Clamor & Lace Noise Brigade is a brass band in Chicago, Illinois that is working to bring music written and/or performed by people identifying as women or non-binary to the forefront of Chicago's music scene. Founded in 2018, C&L is open to musicians and performers of all skill levels, and all members are encouraged to bring their own arrangements and/or original songs to the band.
Clamor & Lace is committed to their progressive values and frequently performs in support of them. Organizations we have supported include The WasteShed, a creative reuse center, the Chicago Community Bond Fund, and the Hebrew Immigrant Aid Society.
Find out more at their band website!