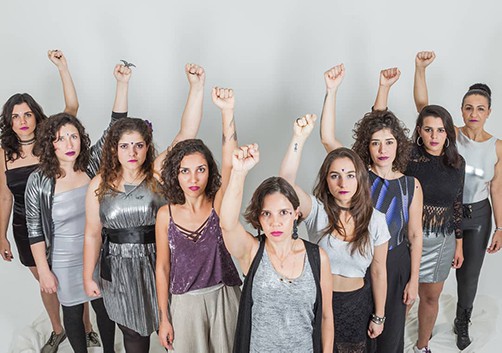 The Fanfarra Feminina Sagrada Profana is formed by musicians who have united to praise great female icons that made or make history in the musical scene. Its concept is intimately linked to feminism and aims to give voice to women through art, as well as evidence of the struggle for gender equality and emancipation of women, using music as a preponderant instrument capable of communicating in different media, acting in transcendental form for unification of ideas and social transformation.
The Fanfarra Feminina Sagrada Profana was created from percussion workshops taught by the musician NaraTorres, and since then, parades in the carnival of Belo Horizonte with a group formed only by women. The group is bold and modern. In the repertoire, readings of classics like Nina Simone, Elza Soares and Chiquinha Gonzaga. The group propitiates a trip the history of the music, told by the life of the women; the sound is inspiring, liberating and promises an unforgettable experience. The group encourages the struggle for gender equity and women's empowerment. To do so, it makes use of music as an instrument of communication, acting transcendentally for the unification of ideas and social transformation.
Find out more at their band website!