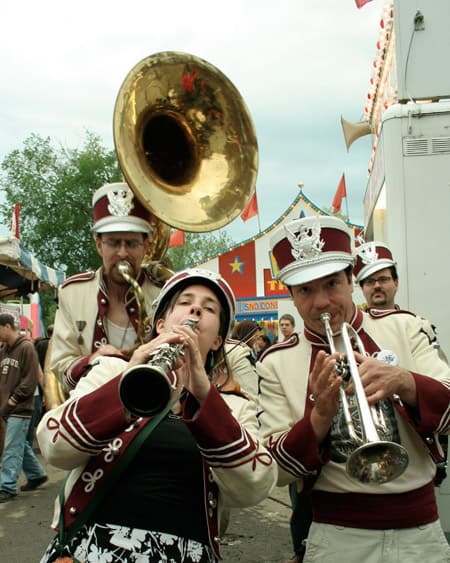 In their debut year they oom-pahed the Allentown Art Fest, traipsed the track for the Queen City Roller Girls, brought some brass to the Beer Tent at the Sardinia Fireman's Carnival and served up raucous funeral music at Robby Goo's Music is Art Festival. A typical set might include covers by The Meters, Balkan Beat Box or early jazz trumpeter Wingy Manone revamped for sousaphone, crash cymbals and horns. Members range from 16 to sixty, include complete amatuers, theater performers, rock-n-roll transplants and an accomplished adhesives chemist. All boast some hometown connection to a little cow-town in the Western New York State.
Photo credit: Liz Flyntz
Find out more at their band website!