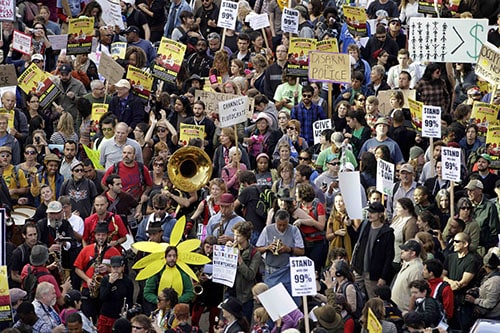 From San Francisco/Oakland CA, we are a group of brass, reeds and percussion that plays music to support political causes with particular emphasis on peace, and racial and social justice. We use music and artistic expression as a response to oppressive society, to sustain and build our movements, and as an expression of the world that we want to live in. BLO is a group of musicians (of all levels) and cultural workers who use culture to support causes of a broadly left nature.
Venues: MLK Labor Heritage Festival, Cesar Chaves Parade, Pickets in support of HERE/UNITE, Picket at Safeway with UFCW, Natl. Day Against Police Brutality, Rally against FCC media consolidation, March Against War, Mission District Bay Area Social Forum.
Find out more at their band website!