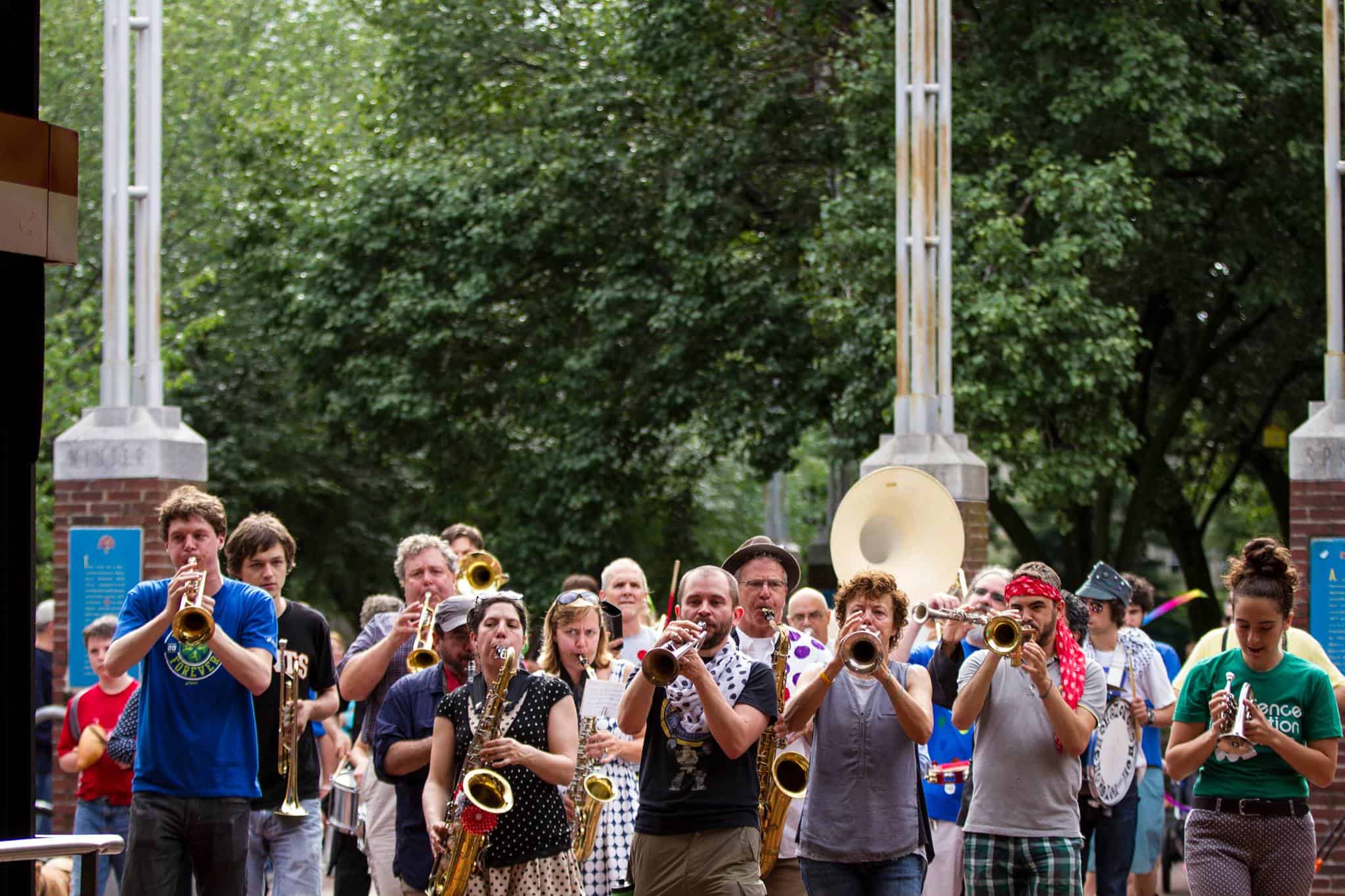 School of HONK is a place we all learn to play with one another. We are people of all ages and musical backgrounds who have banded together to parade, loud and proud, through our neighborhood every Sunday afternoon, playing brass street music for fun and to help heal and bind our community together.
Organized by members of the Second Line Brass Band and Somerville's annual HONK! Festival, our school's mentor musicians have enjoyed many years of fun and self-discovery playing in dozens of street bands, for literally hundreds of parades and other special occasions. We want to share what we have learned, and continue learning ourselves, how to have the most fun and the biggest, loudest impact on ourselves and those around us.
We believe everyone is a potential musician: whether horn player, drummer, singer, dancer or flag waver, and even for beginners who have never cultivated their own musicianship. We want others to know and share the joy that comes from an all-inclusive, supportive and liberating space for making spontaneous music together. We play groovy music to get people dancing, the way our ancestors played, before the internet, before radio, before concert halls, even before language itself.
Just like any other form of play, honking in the streets succeeds when it follows some basic rules and helpful conventions. We draw our lessons from the history, repertoire and inspiration of similar and beloved brass and drum street bands around the world, and especially the activist brass band revival underway across the nation and beyond.
Find out more at their band website!