Sunday in Harvard Square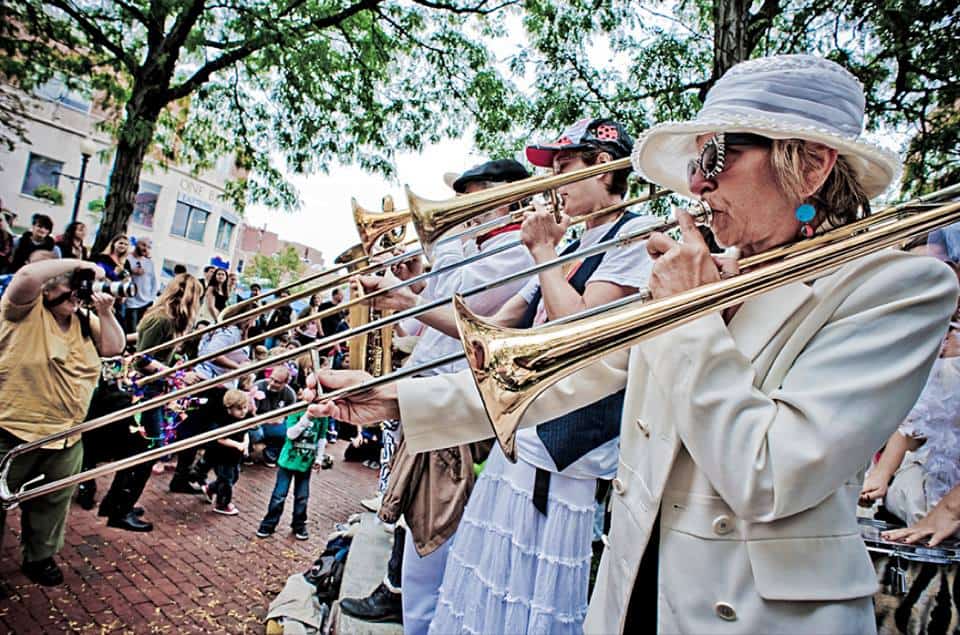 Photograph by Benjamin Greenberg
Sunday, October 9, 2022
2-6PM, All-band concert on the main stage and sets around Harvard Square
Each band will have a brief set on the Main Stage of the Harvard Square Oktoberfest on Sunday. Main Stage schedule listed here.
In addition, some bands will also be playing longer sets in 3 locations around Harvard Square during the afternoon:

Or see this schedule with maps of all of the locations
Main Stage Schedule
2:30-5:30PM, Discussions and information sharing in Winthrop Park
Winthrop Park will become a dedicated HONK! area where the public is invited to learn from the festival's community partners about the activist work they do. There will be information sharing and opportunities for informal discussions.
Partner groups include:
350 Mass
Boston Tech Workers for Justice
Boston Workers Circle
City Life/Vida Urbana
Community Action Agency of Somerville (CAAS)
Fair Share
Food Link
Mothers Out Front
Somerville Climate Coalition
Sunrise Cambridge
XR (Extinction Rebellion)
Yes on 4
All Sunday Locations